Computerized Tomography (CT) is one of the most important developments in diagnostic imaging over the past 50 years. It creates virtual slices that allow doctors to see inside the human body without having to make an incision. Unlike x-ray, CT is able to visualize soft tissues—more importantly, bleeding within those soft tissues. This is critical in trauma cases because CT scans can provide an incredible amount of diagnostic information in an extremely short amount of time. Every second counts when someone's life is on the line.
But enough with the radiology lesson! Today in my Imaging class I learned a really interesting fact about the history of CT machines: The Beatles actually contributed to its creation. Now The Beatles weren't actually moonlighting as physicists or engineers, but their crazy success allowed Godfrey Hounsfield to invent the CT scanner.
Fun fact!
Hounsfield was a researcher at Electrical and Musical Industries (EMI). You might remember EMI as the record label that signed The Beatles, but in the 1950's it was actually an industrial research company. Long story short, when the band was signed to the label in 1962, Hounsfield was given permission to conduct independent research with the funding from The Beatles' insane success. With that funding, he was able to invent the CT scanner, which EMI released in 1972.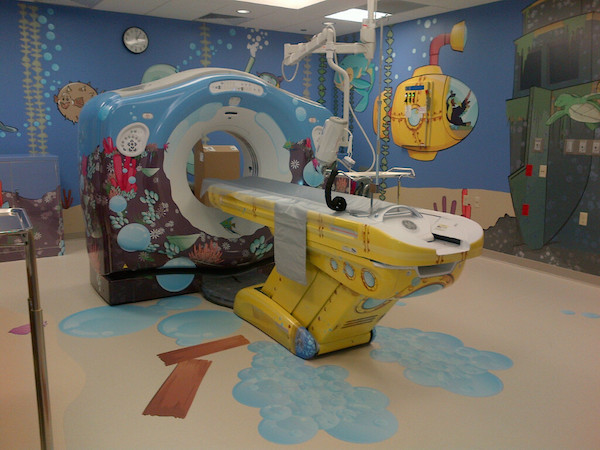 What's even cooler is that Lurie Children's Hospital here in Chicago has a "Yellow Submarine" themed CT scanner in honor of The Beatles' contribution. It's just one of the many fun-themed rooms at the hospital, but it's certainly a memorable one!
So there you have it. Feel free to share this fun fact with the Beatles fans in your life!