I visited the Health Museum during a recent trip to Houston. The Health Museum is an interactive science learning center located in the heart of the city's Museum District. According to its website, the Health Museum's mission is to "foster wonder and curiosity about health, medical science and the human body."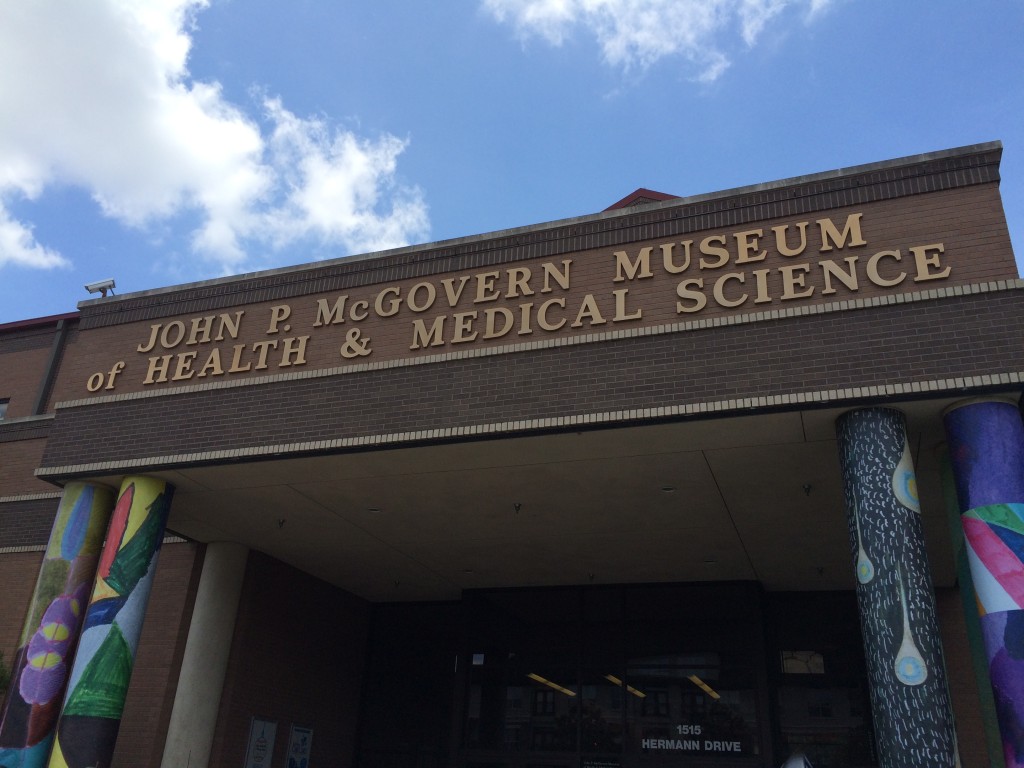 As part of the Texas Medical Center, I had high hopes going in, but was ultimately left disappointed by how watered down the exhibits were. The Health Museum is a great place for kids to learn about the human body, but there was nothing there that hadn't already been discussed, in depth, in my anatomy and physiology classes.
That said, I still had a lot of fun exploring the hands-on walkthrough of the human body. It's not every day that a room is turned into a rib cage.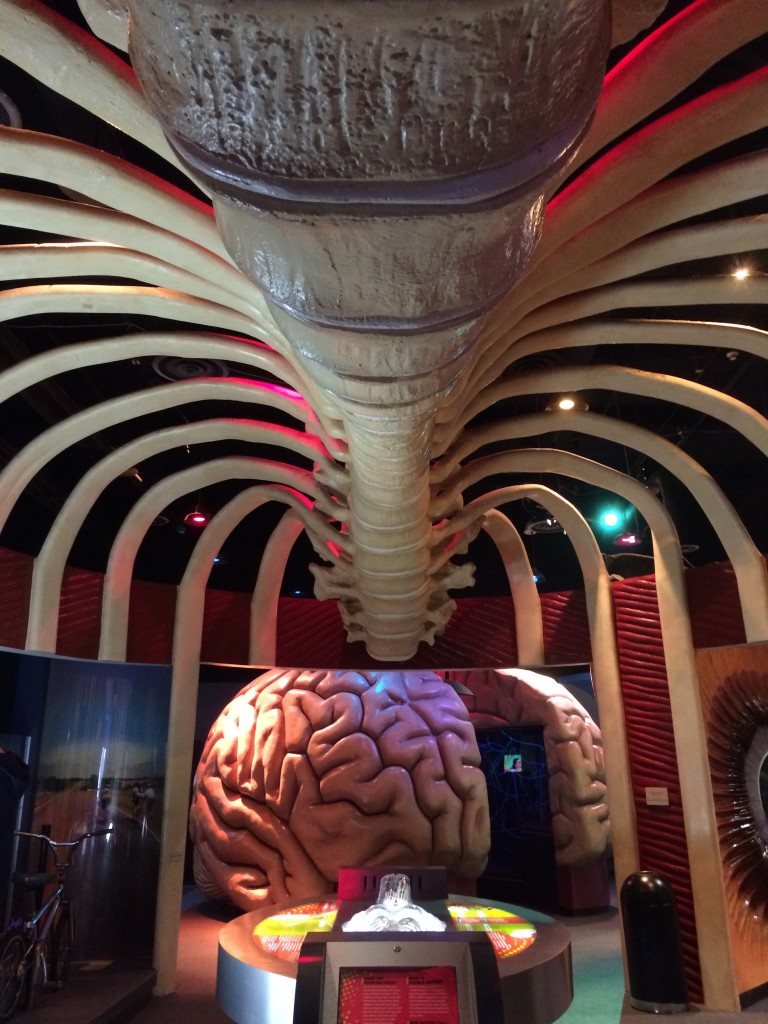 In addition to the rib cage, the museum housed larger-than-life replicas of the human brain, ear, and eye. A closed exhibit led me to believe that a human heart would soon be added to the collection. Each one had interactive animation and audio connected. It's nothing new if you've already completed A&P, but it's a fun refresher nonetheless. The downside was that many of the interactive components weren't working properly or didn't work at all — a risk you take with so many children pounding on buttons.
As someone who loves bones, I really enjoyed a leisurely bike ride with this guy: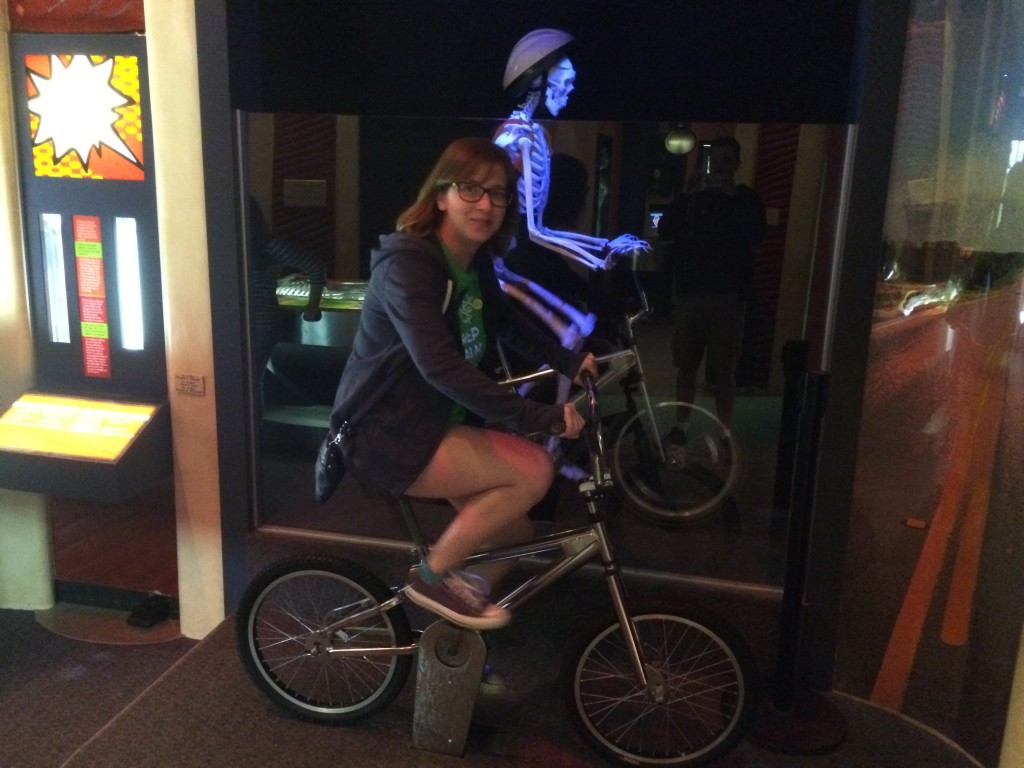 As you pedal, so does the skeleton. After studying kinesiology, you know how your bones and joints work to perform specific movements, but it's awesome to see it in real-time. It's a really simple activity, but easily one of the most enjoyable for this anatomy-lover.
Admission is only $9 for non-member adults, and $7 for children and seniors. I visited on a Sunday morning, and it wasn't crowded at all so I didn't feel like I had to rush through any of the exhibits. If you're bringing children, plan to spend a few hours, as there are a lot of interactive stations for them to explore. As adults, we probably spent two hours there and felt like we had seen everything we wanted to.